Thank you for your interest in learning more about Cloud Data Backup and Cloud Disaster Recovery. Please fill out the form below to download your
Free E-Book.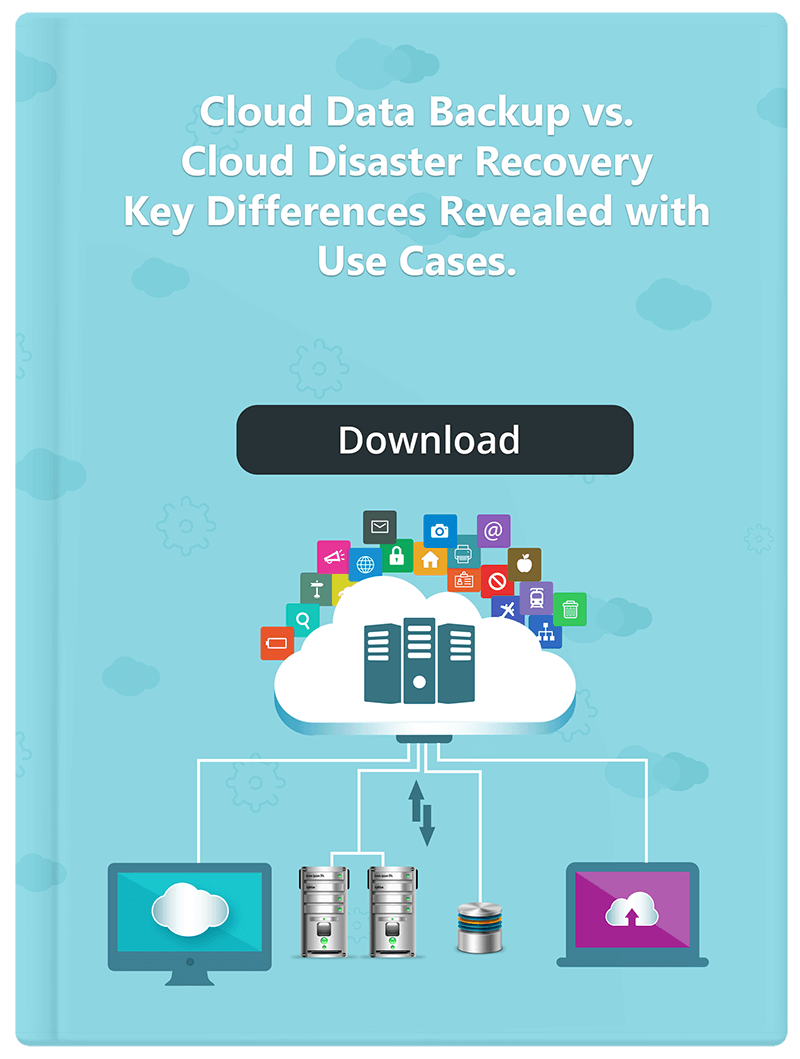 Many companies use the terms 'backup' and 'disaster recovery' interchangeably. But these processes are not one and the same.
Download this Free Guide to understand:
The key differences between backup & disaster recovery and how cloud computing fits into the equation with use cases.
Use cases to understand where cloud backup works best and discover whether cloud disaster recovery services are suitable for large enterprises focusing on a client case study.